Software Akuntansi Online Jurnal dan KoinWorks mengadakan sebuah talkshow bertajuk "Go To Next Level Business by Effective Financial Management" di KoinWorks Event Space pada Selasa (9/4/2019).
Acara ini ditujukan kepada pemilik bisnis yang ingin mengatur keuangan bisnis dengan lebih baik dan efektif.
Seperti yang diketahui, manajemen keuangan merupakan hal krusial bagi perkembangan bisnis dari hari ke hari. Apabila, hal tersebut tidak dilakukan secara efektif, maka arus kas bisnis tidak bisa berjalan dengan baik.
Dalam acara ini, hadir CEO Trusvation, Danny Setiawan yang menjelaskan betapa pentingnya memiliki manajemen keuangan yang efektif.
Alasannya, kinerja bisnis bisa meningkat, arus kas menjadi lebih teratur, memangkas biaya, hingga meningkatkan value.
Danny menambahkan, sebuah bisnis sangat penting untuk memiliki anggaran keuangan supaya dapat meningkatkan produktivitas sumber daya yang tepat, hingga mencapai target bisnis yang telah ditetapkan.
Tak lupa, sumber pembiayaan suatu bisnis juga patut diperhatikan. Apalagi, pembiayaan bisnis bisa dikatakan sebagai salah satu faktor yang membuat dapat berjalan lebih sukses, hingga mampu menghasilkan lebih banyak keuntungan.
Nah, dari mana sih, mendapatkan pembiayaan bisnis? Bisa dengan modal sendiri, dari pinjaman bank, atau dari pinjaman pihak ketiga.
Pinjaman dari platform Peer-to-Peer Lending seperti KoinWorks pun bisa menjadi salah satu sumber pembiayaan alternatif yang dapat dimanfatkan para pemilik usahaa, demi meningkatkan kapasitas bisnis mereka.
Hal mengenai pembiayaan bisnis pun diterangkan lebih detail oleh Head of Business Development KoinWorks, Noviyanto Ewanjaya.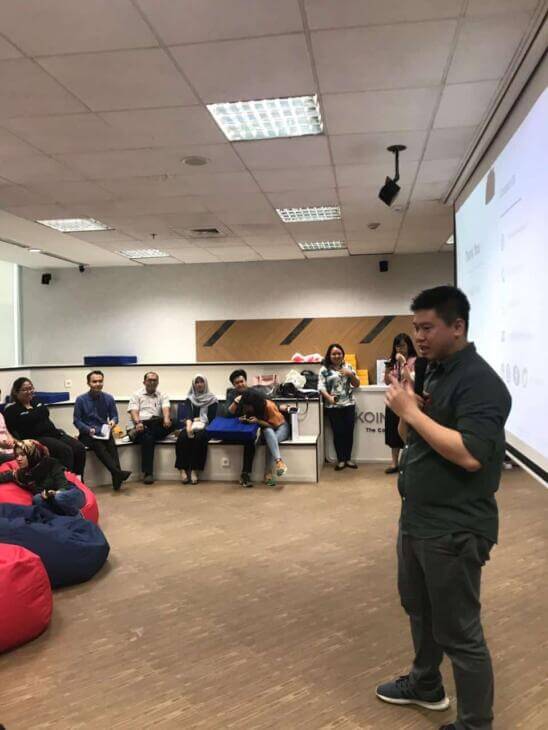 Modal sangat diperlukan pemilik bisnis untuk memenuhi beberapa hal penting, misalnya memperluas atau memperbanyak perlengkapan usaha, memperlancar arus kas, membeli inventaris, atau bisa juga digunakan sebagai "pegangan" di masa depan.
Para pemilik bisnis bisa mendapatkan pembiayaan usaha mulai dari Rp10 juta – Rp2 miliar. Dokumen yang perlu dipersiapkan ialah KTP, Kartu Keluarga, NPWP, serta mutasi rekening 3 bulan terkahir.
Setelah mendengarkan pemaparan dari pemateri, para peserta yang datang pun bisa bertanya lebih lanjut mengenai manajemen keuangan efektif, serta pembiayaan bisnis mereka.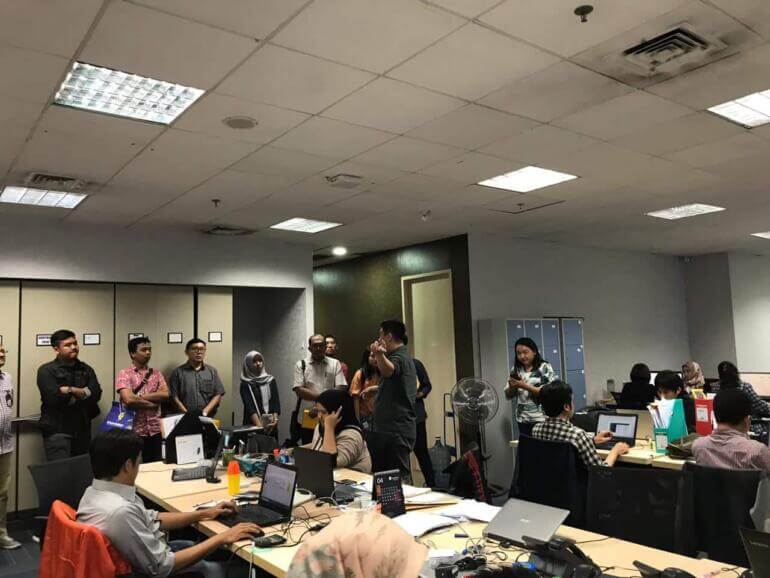 Acara ini kemudian dilanjutkan dengan melihat "dapur" KoinWorks, sembari mengenal lebih dalam bagaimana Tim KoinWorks bekerja untuk memproses pembiayaan usaha yang telah diajukan para pebisnis.
Harapannya, acara ini bisa memberikan manfaat bagi para pebisnis agar bisa mengelola bisnis dengan lebih baik lewat manajemen keuangan yang efektif. Plus, membuat bisnis menjadi lebih menguntungkan berkat adanya pembiayaan usaha.