KoinWorks Berpartisipasi dalam Fintech Days 2019 Palembang – Otoritas Jasa Keuangan (OJK) bekerja sama dengan Fakultas Ekonomi Universitas Sriwijaya dan Asosiasi Fintech Pendanaan Bersama Indonesia (AFPI) untuk menyelenggarakan Fintech Days 2019 di Palembang pada Kamis-Jumat, 2-3 Mei 2019.
Fintech Days 2019 ini pun menggelar beberapa kegiatan yang menjadi satu rangkaian acara, mulai dari OJK Goes to Campus, Seminar Nasional, Media Visit, Radio Talk Show, hingga Fintech Exhibition.
Acara ini sendiri diselenggarakan untuk mengedukasi masyarakat mengenai manfaat pinjaman online yang bisa dijadikan sebagai alternatif pendanaan para pemilik UKM.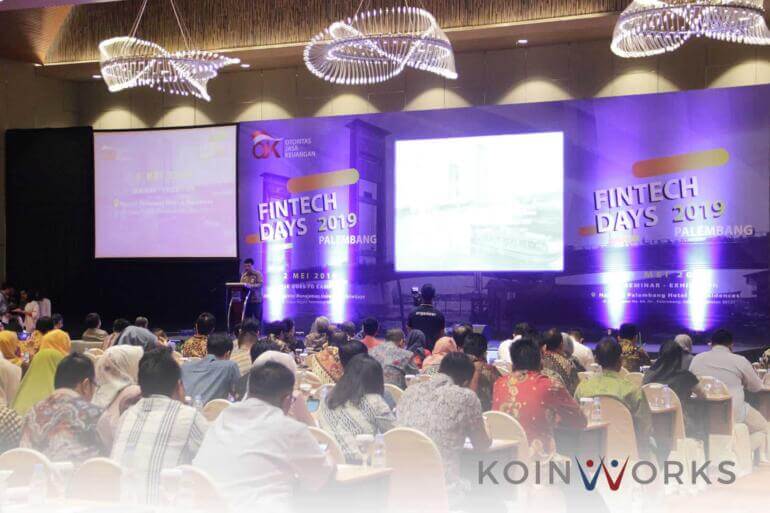 Selain itu, OJK juga memaparkan risiko-risiko yang bisa saja timbul karena pinjaman online tersebut, serta bagaimana memanfaatkannya dengan bijak.
Platform Peer-to-Peer Lending KoinWorks pun turut serta berpartisipasi dalam Fintech Exhibition yang diadakan di Hotel Novotel and Residence Palembang, Jumat (3/5/2019).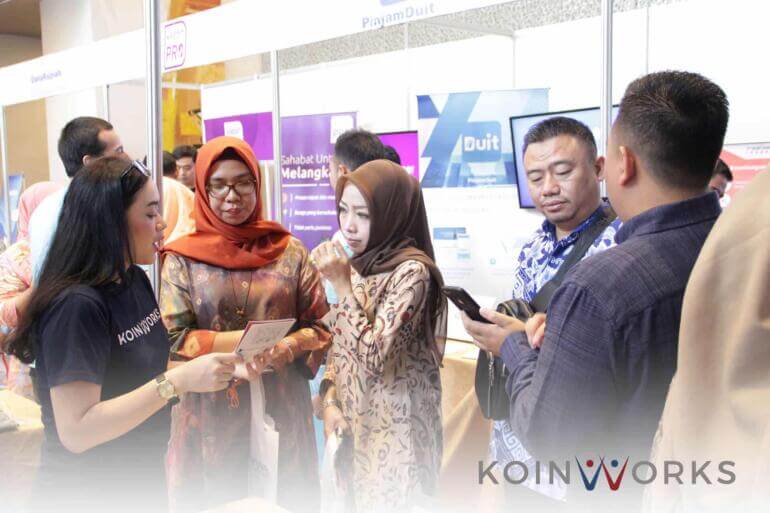 Di sini, KoinWorks bisa bertemu dengan banyak pemilik UKM yang tertarik untuk mendapatkan pembiayaan usaha lewat pinjaman modal, yang biasanya digunakan untuk pembayaran faktur, pembelian inventaris, pengelolaan arus kas, dan seterusnya.
Baca juga: Serunya Belajar Investasi di Era Digital Bareng KoinWorks!
Para pemilik UKM pun bisa mendapatkan pinjaman modal usaha mulai dari Rp10 juta – Rp2 miliar dengan bunga yang rendah.
Pengajuannya pun mudah, hanya perlu mengajukan secara online, unggah dokumen yang dibutuhkan, pinjaman Anda melalui tahap credit assessment, funding process, lalu disbursement.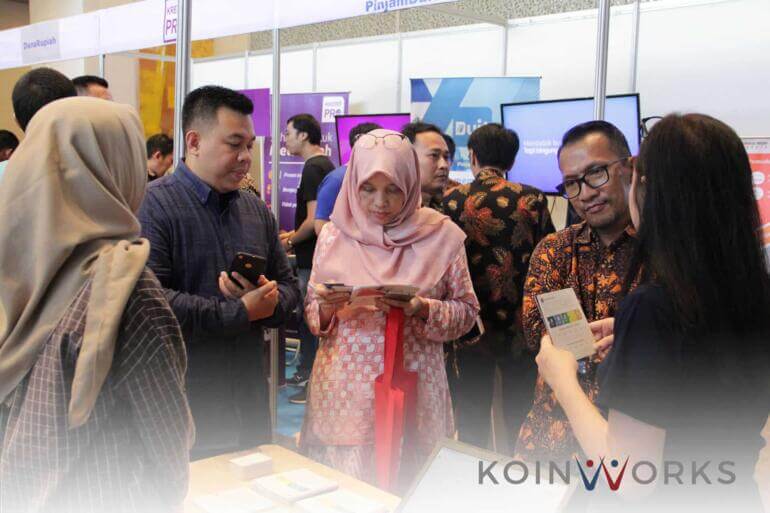 Selain pemilik UKM, Tim KoinWorks juga senang sekali bisa bertemu dengan para Pendana dan calon Pendana lain yang juga ingin meningkatkan aset masa depan lewat investasi Peer-to-Peer Lending.
Nah, secara khusus KoinWorks ingin mengucapkan terima kasih kepada semua yang sudah hadir meramaikan Fintech Days 2019 Palembang kali ini. Semoga ilmu dan penjelasan yang didapat bisa bermanfaat.
Mari meningkatkan finansial yang inklusif di Indonesia dan sampai jumpa di kota-kota lainnya!