KoinWorks & MokaPOS Bahas Tuntas Soal Tren Bisnis 2018 – KoinWorks dan MokaPOS menyelenggarakan Online Seller Meeetup bertema The 2018 Business Trends for Entrepreneurs di Ruko Business Park, Jakarta Barat, Rabu (28/2/2018) lalu.
Acara ini dihadiri oleh para pemilik bisnis yang rata-rata bergerak di bidang makanan, fashion, hijab, atau produk handmade.
Selain ingin menambah ilmu yang bermanfaat untuk bisnis, mereka pun hadir guna berjejaring dengan pebisnis lain. Mereka juga mendengarkan pemaparan dari dua pemateri dengan antusias.
Pertama, ada Vice President of Marketing MokaPOS, Bayu Ramadhan yang menjelaskan bahwa UKM-UKM di Indonesia terus bermunculan.
"Saat ini, UKM di Indonesia mengalami pertumbuhan secara konsisten 7% per tahun. Saya yakin para pelaku UKM dapat terus mengembangkan bisnisnya hingga ke pasar internasional," ujar Bayu.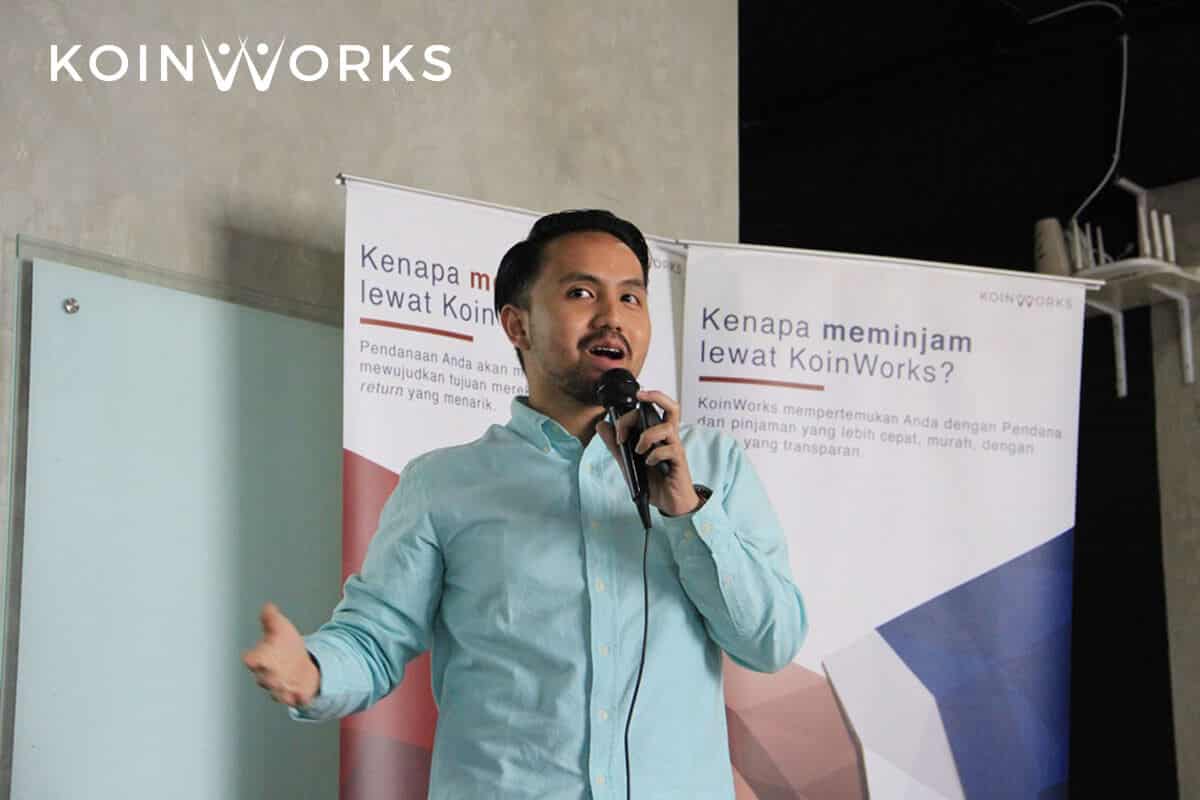 Bayu menambahkan, industri bisnis pun diiringi oleh perubahan-perubahan di dunia digital, yang nyatanya juga memengaruhi dunia bisnis.
Seperti yang diketahui, sekarang semua kebutuhan bisa terpenuhi dengan adanya online services.
Misalnya, Anda butuh pinjaman modal usaha untuk bisnis, Anda tinggal mengajukannya secara online ke KoinWorks. Atau, jika butuh manajemen keuangan yang bagus, Anda bisa mengandalkan MokaPOS.
Dengan tren bisnis yang serba online ini, perusahaan-perusahaan pun mau tak mau juga semakin masuk ke dalam dunia digital. Tentunya, supaya bisnis mereka semakin adaptif dengan adanya perkembangan teknologi.
Selanjutnya, Noviyanto Ewanjaya selaku Head of Business Development KoinWorks memaparkan bahwa dalam bisnis yang dijalankan secara online, modal juga menjadi salah satu aspek paling penting untuk kelangsungan bisnis.
Dengan adanya modal, para pebisnis pun bisa menggunakannya untuk pembelian inventori, kegiatan promosi, pembelian aset modal, juga pembiayaan arus kas.
Karenanya, hadirnya platform P2P Lending sangat memudahkan para pemiik bisnis untuk lebih berkembang lagi. Dalam kesempatan ini, Noviyanto pun tak lupa menjelaskan bagaimana cara mengajukan pinjaman modal usaha, serta informasi bunga dan biaya.
Nah, untuk Anda yang juga memiliki bisnis dan ingin menambah pengetahuan agar usaha yang dijalankan tidak berjalan di tempat, bergabunglah dengan komunitas bisnis KoinWorks.
KoinWorks mempunyai tiga komunitas bisnis dan Anda bisa bergabung dengan anggota-anggota lainnya, guna berbagi pengalaman, pengetahuan, dan kemitraan agar bisa saling berkolaborasi dalam memajukan bisnis.
Yuk, daftar komunitas KoinWorks sekarang juga!