Permodalan Usaha Bantu Pebisnis Online Jangkau Lebih Banyak Pelanggan – Banyak pebisnis online yang ingin menggaet banyak pelanggan demi kelangsungan bisnis mereka. Namun, tidak semuanya tahu bagaimana cara melakukannya.
Karenanya, untuk memfasilitasi para pebisnis online dalam memperoleh pemahaman lebih soal bisnis, KoinWorks kali ini bersama Exabytes, mengadakan acara Online Seller Meetup bertajuk Your Business Continuation: Gaining, Sustaining, and Raising Your Customers di Jakarta Creative Hub, Tanah Abang, Jakarta Pusat, Selasa (17/4/2018).
Anggoro Anindhito, Business Development Manager Exabytes memaparkan, sebelum menjangkau lebih banyak pelanggan, seorang pebisnis online perlu memahami soal produknya sendiri.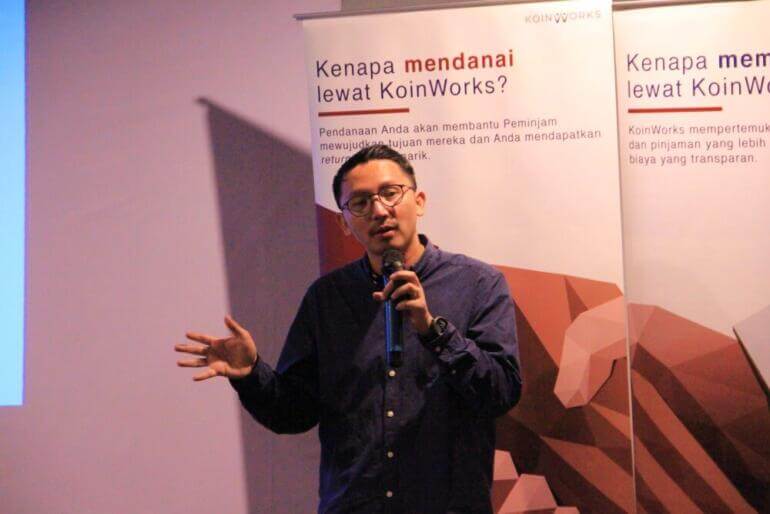 Setelah itu, Anda juga perlu mengenal siapa audiens yang akan membeli produk Anda. Jangan lupa, rencanakan bisnis Anda secara tepat dan analisis apa yang menjadi kekuatan, kelemahan, peluang, hingga ancaman yang mungkin akan memengaruhi bisnis Anda.
Dalam memasarkan suatu produk, penting pula untuk memanfaatkan penggunaan media sosial karena zaman sekarang, platform ini merupakan media efektif untuk meningkatkan penjualan bisnis.
Perlu diingat, Anda mesti membuat konten menarik yang mampu meningkatkan engagement antara audiens dan bisnis Anda. Lalu, berkomunikasilah secara interaktif dan buatlah para pelanggan merasa senang agar mereka mau kembali lagi ke toko online Anda.
Nah, jika produk Anda sudah dikenal secara luas, ada tahapan selanjutnya yang perlu Anda lakukan, yaitu meningkatkan jumlah pelanggan. Bagaimana caranya?
1. Minta feedback dari pelanggan
2. Memberikan pelayanan yang baik adalah prioritas Anda
3. Bekerja sama dengan bisnis lain
4. Perluas jaringan bisnis
5. Berikan penghargaan atau hadiah untuk pelanggan
Di samping itu, Anggoro juga mengutip pernyataan bos Amazon, Jeff Bezos, terkait pentingnya word of mouth, "If you do build a great experience, customers tell each other about that. Word of mouth is a very powerful".
Word of mouth pun menjadi salah satu strategi pemasaran yang sangat menguntungkan bisnis. Teknik ini dipercaya mampu meningkatkan penjualan secara efektif.
Nah, apabila permintaan pasar tiba-tiba meledak, apa Anda sudah siap? Jika belum, Jeremy Gemarista, Business Development – Team Leader SME KoinWorks yang turut hadir di dalam acara ini pun membocorkan salah satu strateginya.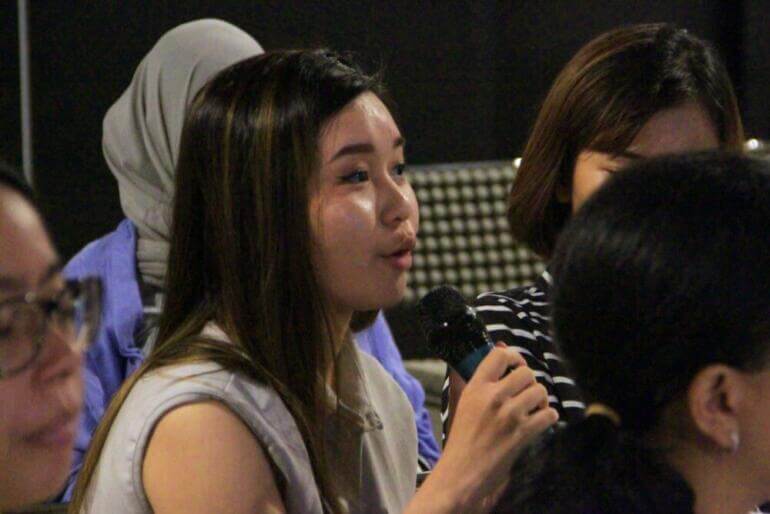 Anda bisa mengandalkan akses permodalan usaha dari platform P2P Lending KoinWorks yang mampu membantu Anda membeli inventaris, menyegarkan uang kas, mempersiapkan dana darurat apabila terjadi sesuatu dengan bisnis, hingga untuk kepentingan ekspansi bisnis.
Dari KoinWorks yang sudah terdaftar secara resmi dan diawasi oleh OJK, Anda bisa mendapatkan akses permodalan mulai dari Rp10 juta hingga Rp2 miliar, dengan bunga rendah mulai dari 0,75% hingga 1,67% flat per bulan.
Nah, apabila Anda ingin semakin mengembangkan usaha lewat beragam pengetahuan akan bisnis, jangan ragu untuk datang ke berbagai event komunitas yang diadakan KoinWorks.
Pada acara-acara sebelumnya, Online Seller Meetup pernah membahas soal bagaimana cara menarik pelanggan agar mau kembali membeli produk Anda, hingga bagaimana mengatur keuangan untuk para pebisnis online.
Yuk, daftar komunitas KoinWorks sekarang juga!
Gabung Komunitas