Pentingnya Permodalan Usaha untuk Memperkuat Branding Bisnis – Dalam rangka mengembangkan beragam UKM di Indonesia, Code Margonda bersama TDA Community Depok mengadakan Seminar UKM Kreatif: Shifting to Entrepreneurial di Event Space Code Margonda, Depok Town Square, Jawa Barat, Kamis (15/3/2018) lalu.
Acara yang didukung oleh KoinWorks ini dihadiri oleh Founder Rocket Indonesia, Sabar Situmorang, yang membawakan sesi "Nurturing your Brand". Selanjutnya, ada Creative Director Collav, Herdiyanto Mirror yang mempersembahkan sesi "Design & Branding, Be Yourself".
Dua sesi ini pun lebih banyak berbicara soal bagaimana branding memiliki peranan potensial bagi UKM di Indonesia.
Sebagai contoh, sebuah usaha perlu memiliki visual branding yang tepat, yang diiringi dengan strategi yang strategis. Bukan hanya di toko online atau toko fisik saja, melainkan pula di media sosial.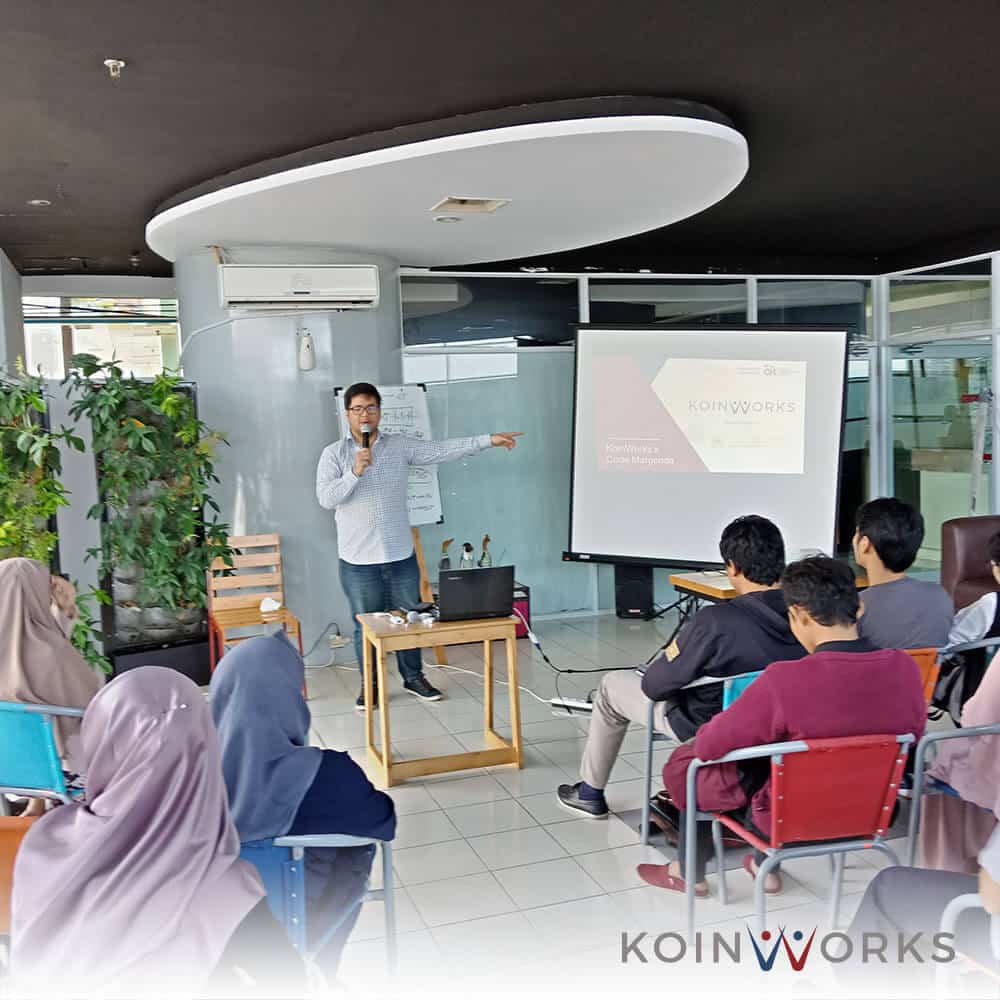 Setelah mendapatkan penjelasan bermanfaat mengenai branding, puluhan peserta yang hadir pun mendapatkan pemaparan lengkap mengenai apa itu Peer to Peer (P2P) Lending dari Head of Marketing KoinWorks, Jonathan Bryan.
Tak dimungkiri, zaman sekarang P2P Lending memiliki peran capital dalam UKM di Indonesia.
Setiap pebisnis bisa mengembangkan usaha yang dimiliki lewat pinjaman modal usaha yang bisa digunakan untuk membeli inventori, membiayai arus kas, membeli aset modal, bahkan meningkatkan branding bisnis masing-masing.
Tentu saja, setiap pebisnis ingin membuat bisnisnya lebih maju lewat adanya tambahan modal.
Mereka juga ingin lebih unggul dari kompetitor-kompetitor lainnya sehingga keuntungan yang didapat bisa semakin bertambah. Karenanya, jangan sampai Anda menyia-nyiakan kesempatan untuk memiliki tambahan modal tersebut.
Nah, supaya pemahaman Anda lebih lengkap mengapa setiap pebisnis butuh modal, silakan simak presentasi berikut ini.
Bagi Anda yang merasa belum cukup mendapatkan ilmu terkait bisnis dan akses permodalan, jangan khawatir.
Dengan mengikuti beragam event komunitas yang diadakan KoinWorks, Anda bisa semakin memperkaya diri dengan pengetahuan dan pengalaman dari para profesional di bidangnya.
KoinWorks mengajak Anda untuk bergabung guna berbagi pengalaman, pengetahuan, dan kemitraan agar bisa saling berkolaborasi dalam membuat bisnis menjadi lebih maju.
Pastikan Anda sudah terdaftar di komunitas KoinWorks karena ada banyak event seru yang menanti kedatangan Anda!
Yuk, daftar komunitas KoinWorks sekarang juga!
Gabung Komunitas