Angin Segar bagi E-Commerce Indonesia lewat Paket Kebijakan Ekonomi – Usaha Kecil Menengah (UKM) kini sedang berkembang pesat di Indonesia.
Dari data Kementerian Koperasi dan UKM, tercatat ada sebanyak 57,9 juta UKM di tahun 2016 dan kontribusi UKM-UKM tersebut terhadap Produk Domestik Bruto berada di angka 58,92%.
Pemerintah sendiri saat ini sedang aktif melakukan kegiatan promosi untuk UKM-UKM Indonesia agar mampu masuk dan bersaing di pasar luar negeri.
Selain melakukan kegiatan promosi bagi UKM lokal, pemerintah juga sedang mencanangkan paket ekonomi 13 yang berisi tentang pengembangan perdagangan online.
Hal ini tentu menjadi angin segar bagi para UKM lokal yang berjualan lewat platform e-commerce. Dengan adanya paket kebijakan ekonomi tersebut, Pemerintah akan lebih mudah mencapai target transaksi e-commerce sebesar US$130 milyar di tahun 2020.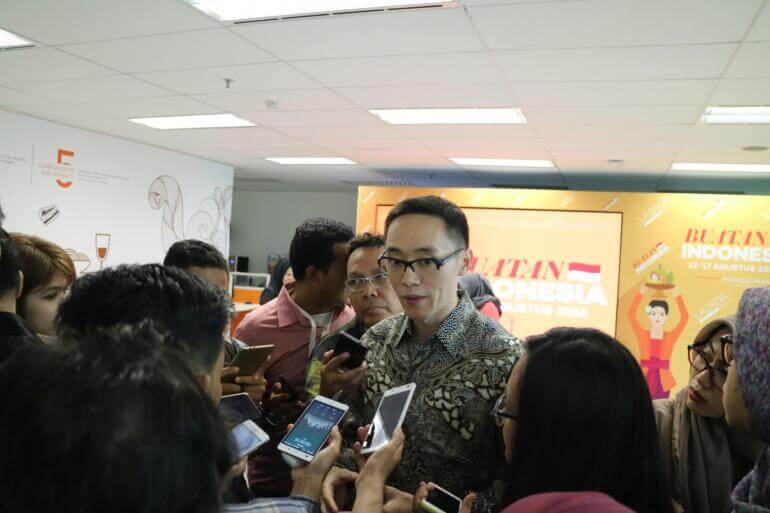 Hal ini diamini oleh Benedicto Haryono, Co-Founder platform peer to peer lending KoinWorks, saat ditemui dalam acara peluncuran program Buatan Indonesia bersama Lazada.
"Paket kebijakan ekonomi ke 13 ini akan memberi kepastian bisnis bagi pelaku bisnis e-commerce, dan juga menyebar iklim positif bagi UKM Indonesia," jelas Benedicto.
Benedicto menambahkan, selain paket ekonomi 13, adanya kebijakan dana repatriasi Pengampunan Pajak (Tax Amnesty) juga akan membantu sektor e-commerce berkembang.
Dana tersebut dapat dialokasikan sebagai pinjaman bank bagi para pelaku bisnis e-commerce sehingga kebutuhan finansialnya dapat terpenuhi.
Undang-Undang Pengampunan Pajak secara resmi diberlakukan pada akhir Juni 2016 lalu. Dengan adanya undang-undang ini, maka wajib pajak yang belum melaporkan pajaknya akan bebas dari hukuman pidana, dan hanya perlu melunasi tunggakan pajak yang dimiliki serta tarif tebusan yang besarannya lebih kecil.
Tarif bagi pengusaha UKM adalah 0,5% untuk yang jumlah hartanya hingga Rp 10 Milyar, dan 2% bagi yang jumlah hartanya lebih dari Rp 10 Milyar.
Pemerintah berharap bisa mendapatkan pendapatan sebesar Rp 165 Triliun dari Undang-Undang Penghapusan Pajak ini.
Hal yang serupa juga disampaikan oleh Florian Holm, Co-CEO Lazada Indonesia. Menurut Holm, paket kebijakan ekonomi ini akan sangat membantu platform e-commerce dan pebisnis-pebisnis lokal untuk masuk dan bersaing di pasar internasional.
"Jika masyarakat Indonesia mulai berbisnis di bidang industri kreatif, maka keuntungannya akan terasa di bidang distribusi, produksi, dan tenaga kerja," tambah Holm.
Dengan adanya paket kebijakan ekonomi ke 13 yang akan dikeluarkan oleh pemerintah ini, maka pemilik UKM yang berbisnis melalui e-commerce akan lebih terbantu dalam pengembangan bisnisnya.
Tidak hanya bagi para pelaku bisnis e-commerce, pihak-pihak lain yang memiliki hubungan bisnis dan mengkhususkan layanannya untuk bisnis e-commerce juga akan merasakan manfaat yang sama.
Dengan dikeluarkannya paket kebijakan ekonomi 13 ini diharapkan perekonomian Indonesia akan tumbuh melalui sektor baru yaitu sektor perdagangan online.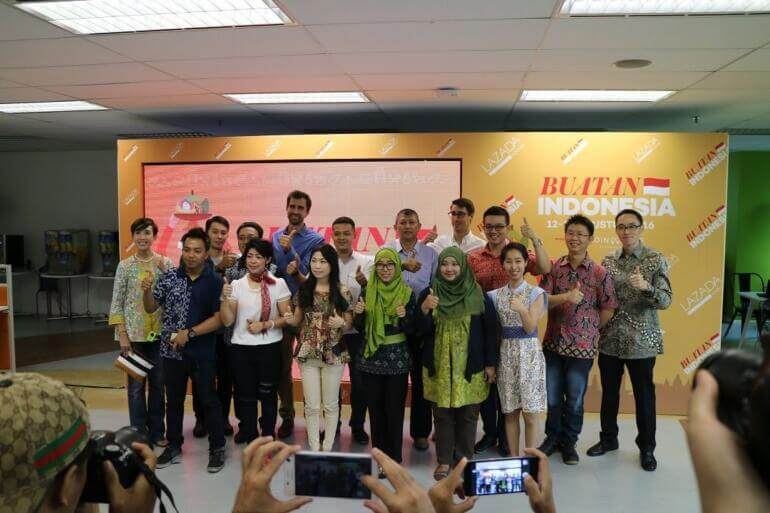 Saat ini KoinWorks sedang melakukan kerjasama dengan Lazada untuk program Buatan Indonesia. Melalui program ini, KoinWorks ingin membantu UKM-UKM lokal yang berjualan secara online supaya dapat mengembangkan bisnisnya dengan lebih baik.
Baca Juga: Kisah Michael Larson, Orang di Balik Kekayaan Bill Gates
UKM yang ikut serta dalam program ini akan mendapatkan kemudahan dalam pre-approval pinjaman dan juga mendapatkan batas pinjaman yang lebih tinggi yaitu sebesar 1 milyar rupiah.
Dengan kemudahan ini diharapkan UKM Indonesia dapat mendapatkan pinjaman modal usaha yang murah dapat dijangkau secara mudah.
KoinWorks adalah Peer to Peer Platform atau pasar online pertama di Indonesia yang menghubungkan pemberi pinjaman dengan peminjam.
Kami tawarkan layanan di bidang finansial yang lebih baik kepada masyarakat serta usaha kecil dan menengah. Informasi lebih lanjut mengenai KoinWorks dapat dilihat di www.KoinWorks.com.