KoinWorks Resmi Terdaftar di Otoritas Jasa Keuangan – Pada hari Kamis, 27 April 2017, KoinWorks resmi terdaftar dan berada dalam pengawasan Otoritas Jasa Keuangan (OJK).
KoinWorks yang berada dalam naungan PT Lunaria Annua Teknologi sebagai penyelenggara layanan pinjam meminjam uang berbasis teknologi informasi, peer to peer lending (P2P Fintech Lending), resmi terdaftar dalam administrasi Direktorat Kelembagaan dan Produk IKNB Otoritas Jasa Keuangan (OJK) dengan nomor registrasi S-1862/NB.111/2017.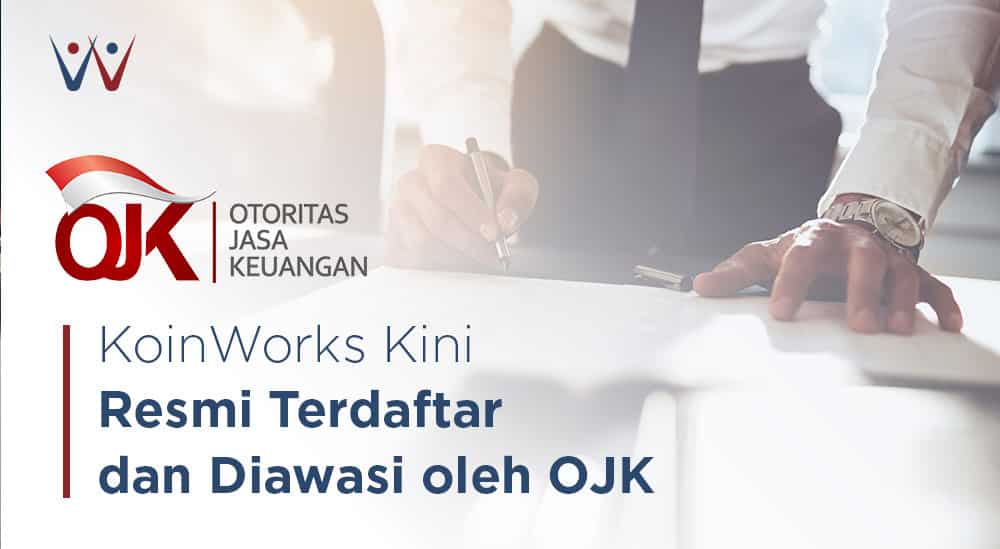 KoinWorks yang sudah mulai aktif beroperasi sejak Agustus 2016 memang aktif berkomunikasi dan berdiskusi dengan pihak OJK dalam menghadapi fenomena perkembangan teknologi informasi yang juga dimanfaatkan dalam pemenuhan kebutuhan finansial.
KoinWorks dan pihak OJK bahkan sudah aktif berkomunikasi sebelum Peraturan OJK Nomor 77/01-2016 tentang Layanan Pinjam Meminjam Uang Berbasis Teknologi Informasi diterbitkan pada Desember 2016 silam.
Salah satu penyedia layanan peer to peer lending pertama yang terdaftar di dalam administrasi Direktorat Kelembagaan dan Produk IKNB OJK ini memenuhi standar pemerintah terkait sistem elektronik, mitigasi risiko, kelayakan tenaga kerja dan infrastruktur penunjang kegiatan operasional lainnya.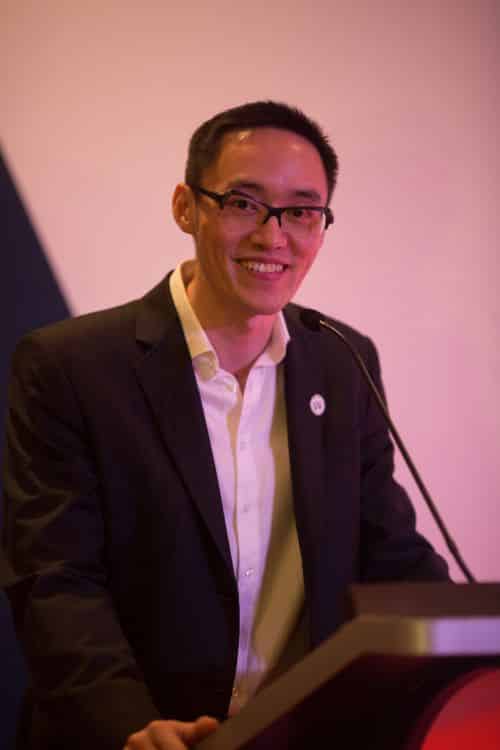 "Kami bangga KoinWorks sudah terdaftar dalam administrasi Direktorat Kelembagaan dan Produk IKNB Otoritas Jasa Keuangan (OJK) dan yang kami tahu KoinWorks menjadi salah satu P2P Fintech Lending pertama yang teregistrasi. Dengan adanya peraturan OJK terkait P2P Fintech Lending yang telah terbit dan mengikat dan terdaftarnya KoinWorks sebagai badan usaha yang resmi dalam pengawasan OJK, kami berharap dapat terus meningkatkan kepercayaan konsumen, baik yang berperan sebagai peminjam di produk kita yaitu KoinBisnis, KoinSehat, KoinPintar maupun sebagai investor, dalam menggunakan layanan KoinWorks.".

— Benedicto Haryono, Co-Founder dan CEO KoinWorks
KoinWorks, yang memiliki visi dan misi serupa dengan pemerintah terkait peningkatan inklusi dan literasi keuangan, berharap agar masyarakat dapat saling membantu memenuhi kebutuhan keuangan satu sama lain.
Meningkatnya kepercayaan konsumen terhadap layanan keuangan berbasis teknologi informasi yang disediakan oleh KoinWorks diharapkan mampu merangkul lebih banyak masyarakat sehingga ke depannya, tingkat inklusi dan literasi keuangan nasional pun dapat terus meningkat.
---
Penasaran ingin melihat surat bukti terdaftarnya KoinWorks, PT Lunaria Annua Teknologi di OJK?
---
Ingin melihat daftar perusahaan Fintech yang terdaftar di OJK (per 25 Januari 2018)?